Discover the neighborhoods of Inner Mongolia Autonomous Region
---
4-star hotels in Inner Mongolia Autonomous Region
---
"Good but definitely not special" Aug 7, 2011 vodkacran23 The hotel in itself is just so-so, but the fact that it is in Hohhot, with that quality is good enough. Alot of the things mentioned about the hotel already are true (like the so-so breakfast, things don't work in the room, like our AC at night..) but here's more: 1. Almost false advertising. Don't believe wha...
---
It's very old hotel, but it was keeping quite well. Big room with good breakfast. It's located in the city center, so very good for shopping. Good hotel.
Geng
, Hong Kong SAR, China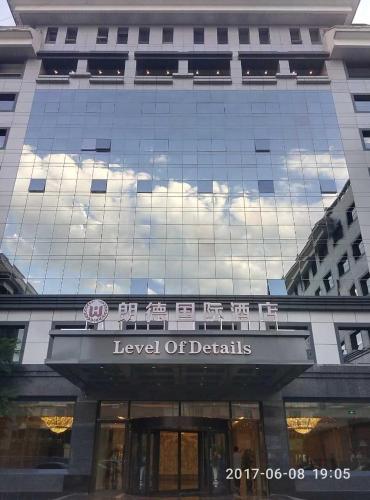 ---
I enjoyed my 2 day stay at this hotel. I am a foreigner, and the staff speaks minimal English, but it was enough. Everyone is so friendly. This hotel is a 2 minute walk from a beautiful shopping mall and Starbucks and many other places to visit and eat at. It is only 20 minutes from the train station.
---
Staff dont speak english but was very nice and helpful.
---
Not a very happy experience. i faced an issue with my check in as the hotel didn't receive my booking thru agoda. waited at counter for 30mins before i am allowed to check in. When i checked out, my credit card that was used to hold the deposit amt, staff wasn't able to void the transaction. Hotel staff promised to call me when they are able to void my transaction but ...
---
Staff tried hard to meet requirements, but could pay more attention to cleaning.
---
Really enjoyed this hotel as a home base, whilst we explored the city and enjoyed the restaurants and the nightlife! Just be aware that the hotel is actually called Bin Yue Hotel, and does not have the name Pinnacle written anywhere on its facade. We drove in, and would have missed it, had I not also read the Chinese name. There is a super hotpot restaurant in the lobb...
---
5-star hotels in Inner Mongolia Autonomous Region
---
I have stayed in many hotels in China, been here for 10 years and this hotel is definitively within Top 3 hotels in China I have stayed. You have a an unbelievable hotel staff there, always helping you with everthing and very friendly. The rooms are very clean, the bed is perfect, the bathroom is clean, everything is new. the breakfast ist maybe a little Chinese, but a...
---
I have been traveling all around China due to the nature of my job and so far, the best ever hotel that I have been to is Wanda Vista Hohhot. You will really feel welcome in this hotel. The staff are so nice, so polite, so helpful, and so welcoming. The facilities inside the room are beyond my expectations and the food well, it is by Cafe Vista, the one I always go ...
---
Staffs were not well trained in general, even at the Horizon Club floor, with 1 or 2 exception. Food at the Horizon Club Lounge Happy Hour is so limited that maybe just enough for 5 guests and replenishment was extremely slow. Called it "Not So Happy Hour" more appropriate! Aircon for 2 of the 3 rooms we have were not working throughout the night.
---
The hotel is located in the heart of manzhouli. I got the room from agoda fairly cheap. The breakfast does not include to that price and costs 108 rmb but it pretty good, they have pretty much everything. The cheese was a little dry and looked as if it been there for too long time and there was only 1 sort of cheese. I had fruits in my room when i came which was nice. ...
---
The hotel location is very good and easy to travel everywhere. Very nice people and clean room. I will stay there next time I go to Baotou again.
---
shower pressure should be improved , others is very well
---
Thee hotel is really new, very far from the airport but the town is so large and expanding, excellent reception, cleaning and service, good restaurants and bar, a new big bar will b open soon, health center very well equipped, bed very confortable and bath room well accessoried , fantastic for a business travel
---
If u book thro Internet make sure u pay beforehand.otherwise troubles with b during check in... The receptionist can't speak English. In Inner Mongolia, very limited people command in English.
---
i almost didn't stay because despite my booking online … they told me at the desk that foreigners cannot stay here. we eventually worked it out by "other means" and the stay was good though they asked me to come and go a little as possible so they would not get in trouble. there is supposedly only one other hotel in town that allows foreigners … not sure what it is ...
---
More about Inner Mongolia Autonomous Region
Take a trip to Inner Mongolia and see the wealth of wonders the Province has to offer. Agoda.com has a fantastic range of hotels to help you make your trip to this beautiful Province a memorable one. With 15 cities and some of the country's most popular tourist attractions, Inner Mongolia offers plenty to do and see. Enjoy the quintessential Inner Mongolia experiences with Agoda.com as an ideal starting point. Agoda.com is trusted by more than 3,500,000 travelers, booking accommodation in famous regions like Inner Mongolia.